System complements
These accessories are available for the following equipment:
Test pin
Changeable test pin
Patch control
Hydraulic height adjustment
Data output (RS 232)
Data reading (via bar code scanner)
Contour control by means of camera systems
Ejection control
Ejection of lying containers
Vacuum conveyors
Vacuum pumps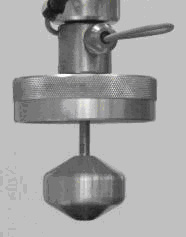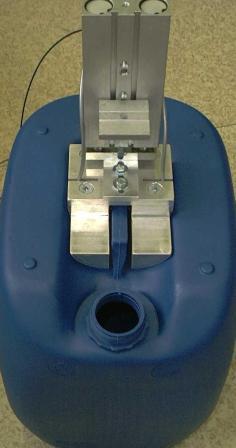 Test pin patch control (grip handle)
If you wish more accessories please let us know. We offer a variety of options which will meet a multitude of needs so we will find the best possible solution for you.
News
07.05.2016
The automatic dust capping machine S-MA-WF-SO for canisters expands our product range.
11.11.2015
The S-PACK-PAL-T-3000 is the further development of the S-PACK-PAL-T packing system
03.08.2014
The name of our new development is S-PACK-PAL-T